heads up
F A Q
questions & answers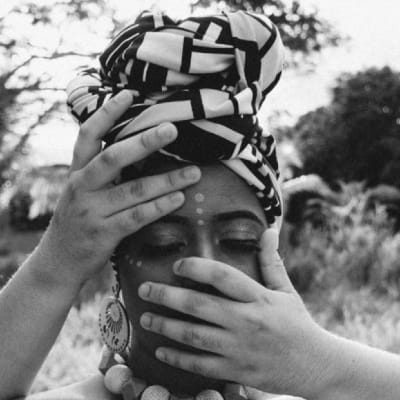 How did Basic Black start?
Basic Black is part of The Orisha Project.
The Orisha Project has 2 initiatives – to provide education and simulate experience to deliver an accurate accounting of human history.
Basic Black is the educational piece – an eLearning academy on the history of our common origins and the eventual segregation by skin color.
Bones of the Mother is the experience initiative. It is a multiplayer action RPG that allows users to experience life while Black. It begins in ancient Africa with portals for time travel to modern day events.
The ultimate goal is to build a shared understanding among people and a return to a common good.
How will the classes work?
We plan to offer online courses in what we call sprints. Sprints are concise modules that build on one another in a lesson plan. The entire course will be 5 or 6 sprints of approximately 20 to 30 minutes each. So you can complete the class in approximately 3 hours.
The classes will be delivered through an learning management system or platform. Customers will register for an account, choose a payment plan, and pick their course.
What will the classes cost?
We don't have a definitive answer yet.  We expect to use two different payment models. Lessons can be purchased by class or by subscription. Subscriptions will offer bundles of classes or a yearly all access pass.
We will offer some basic courses for free. It's important people understand where and how humanity started. Also how a single human race became dissected by skin color after global migration.
What type of lesson plans do you have?
We will build the lesson plans that meet the presenters topic and audience. We love the model at Tolerance.org . If you're not familiar with them, please visit their site. An amazing resource on learning to act as one people. All ages, all races, genders, sexual orientations and religions.
Do teachers get paid?
Yes, that's the plan.  As of now, our thinking is teachers can take a flat fee up front (amount TBD) or they can take a percentage the class revenue. We hope to engage with teaching candidates in 2021. 
Right now, The Orisha Project is an entirely volunteer effort. No one is currently getting paid. 
How can we help?
We need help with blogging, setting up and managing social media accounts.  We just don't have enough time.
We want to build a Board of Advisors to help shepherd the initiatives forward. We are looking for men and women who can volunteer.
Lastly, we need investors. It would be helpful to have someone review our business plan. 
About Basic Black
We are a small startup company in Fayetteville, NC. Basic Black is one of the initiatives of The Orisha Project. Our mission is education - to  deliver courses that teach the untold truth of the Black experience from ancient times to current days. Humanity has a common origin. 
Contact information
PHONE:  (910) 502-3609 (call or text)
EMAIL:  info @ theorishaproject.io
We are as paperless as possible so we will not post our mailing address.  If there's a reason to provide it, please contact us.
Basic Black Summary  (PDF)